Posted By LAF Editor on February 24, 2014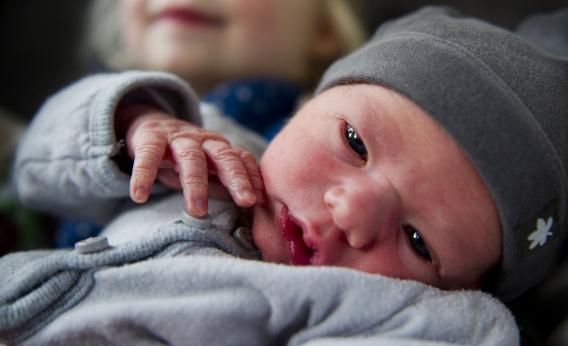 No, I didn't make this up. "Partial-birth abortion" is a term invented by pro-lifers. But "after-birth abortion" is a term invented by two philosophers, Alberto Giubilini and Francesca Minerva. In theJournal of Medical Ethics, they propose:
[W]hen circumstances occur after birth such that they would have justified abortion, what we call after-birth abortion should be permissible. … [W]e propose to call this practice 'after-birth abortion', rather than 'infanticide,' to emphasize that the moral status of the individual killed is comparable with that of a fetus … rather than to that of a child. Therefore, we claim that killing a newborn could be ethically permissible in all the circumstances where abortion would be. Such circumstances include cases where the newborn has the potential to have an (at least) acceptable life, but the well-being of the family is at risk.
Predictably, the article has sparked outrage. Last week, Reps. Joe Pitts, R-Penn., and Chris Smith, R-N.J., denounced it on the House floor. But it isn't pro-lifers who should worry about the Giubilini-Minerva proposal. It's pro-choicers. The case for "after-birth abortion" draws a logical path from common pro-choice assumptions to infanticide. It challenges us, implicitly and explicitly, to explain why, if abortion is permissible, infanticide isn't.
Read the rest here.  If you can stomach it.
Recommended Resources
180′ Movie
BIRTH CONTROL: How Did We Get Here?
Abortion: A Rational Look At An Emotional Issue
A Biblical Worldview On Abortion
Blood Money: Getting Rich Off a Woman's Right to Choose

Unplanned: The Dramatic True Story of a Former Planned Parenthood Leader's Eye-Opening Journey across the Life Line (Focus on the Family Books)

The Heidi Group
Rescued: The Heart of Adoption and Caring for Orphans

Grand Illusions: The Legacy of Planned Parenthood

Won by Love: Norma McCorvey, Jane Roe of Roe V. Wade, Speaks Out for the Unborn As She Shares Her New Conviction for Life
Have you found Beautiful Womanhood helpful? Please consider supporting our efforts. Any purchase made through our Affiliate Links
, helps us continue operating. Or visit our donation page to find out how you can become an important part of preserving Beautiful Biblical Womanhood.